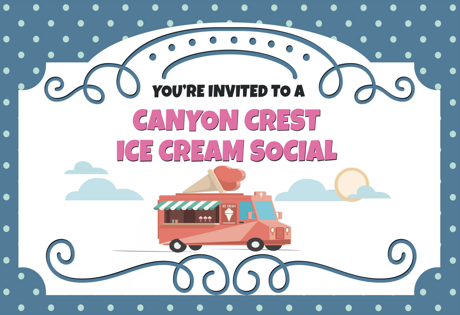 Mark your Calendars for the 2nd Annual Ice Cream Social - Sunday, August 13
Yes, free ice cream for you!
As a thank you to the neighborhood for all of your support over the years, I want to share with you a sweet treat that will help beat this heat.

Listen for the Music of the Ice Cream Truck as we drive down each street in the community from noon - 3 PM starting at the clubhouse and going down Cantebury. (We know we missed you last year and don't want to do that again!)
At 3pm we will park at the Clubhouse for anyone we missed...and we will be there until 4 PM.

If you have questions, please feel free to email or call me at 949-444-1601.

*This event was approved by HOA Board and is provided by Leslie Swan of The Swan Team and Alan Ouye of Guaranteed Rate.