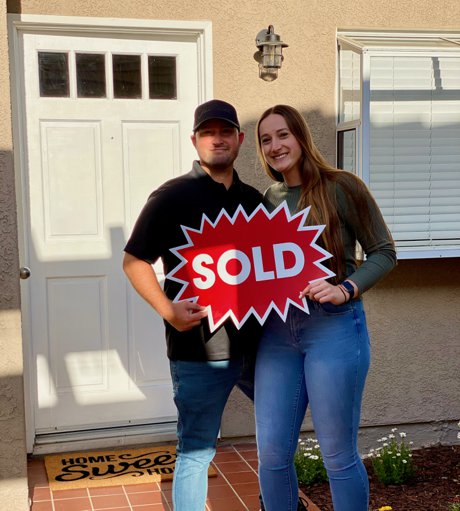 The real estate market is downright brutal for buyers right now. But some buyers are getting their offers accepted while others aren't.

Why is that?
Call them motivated, aggressive, savvy, etc. When it comes right down to it, they are ready, willing and able to answer YES to as many of the following questions as possible:
Are you willing to make the highest offer?
Are you willing to offer an escalation clause as part of your offer?
Are you able to pay all cash?
Is your earnest money deposit at least 3% of the purchase price?
Are you able to put more than 20% as your down payment?
Are you willing to waive the appraisal contingency?
Will your lender guarantee closing in less than 30 days?
Are you willing to rent back the property to the seller at no charge for at least 30 days?
Are you willing to waive all contingencies?
Are you willing to buy a home that needs work?
The more questions you answered YES, the greater likelihood you have of getting your offer accepted. Willingness to make the highest offer, paying all cash, and waiving all contingencies make your offer a shoe-in of getting selected.
However, what if you don't have $900,000 in cash and/or you don't want to waive all contingencies (which we wouldn't recommend you do anyway)?
Then you have to strengthen the other parts of your offer.
Any seller would tell you that price is the #1 determining factor of the offer they choose. The price you offer has to meet or exceed their expectations. In many cases, it also has to exceed all of the other offers submitted on the property.
With 10-30 offers being submitted on a property, price is no longer enough. You have to sweeten the deal with other terms like a shorter escrow period (aka seller gets their money quicker), waiving contingencies like the appraisal, and having as much money in your down payment as possible.
Sellers can be incredibly picky in today's market, and unfortunately, buyers cannot. Buyers have to be prepared to pay more for a property that probably even needs some updating.
Yes, it is crazy! We talk about it every day. But the sooner you embrace the crazy train and hop on board, the sooner it will bring you to your stop which is your new home.
Have questions? Contact us at 949-444-1601 to find out how to become the most successful buyer in your particular situation.