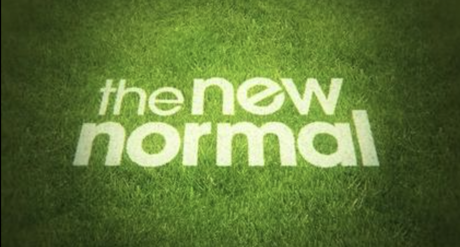 Boy, has the market changed in the past few months. Back in April, a property wouldn't stay on the market for more than a few days, and now we are looking at an average of 67 days on markets. The looming recession has buyers on the edge of their seats fully aware that the housing market has slowed considerably. From the flood of online news articles describing the real estate slowdown to the countless YouTube and TikTok videos detailing in only a few minutes how housing is about to crash, many buyers are convinced that the Orange County housing market is on the brink of collapse. Homes are taking a lot longer to sell. The number of price reductions has surged higher in the past couple of months. As a result, many buyers sit on the sidelines waiting for prices to plunge. They are waiting for a deal, a total bargain. Simply put, that is not going to happen. The market is, and will likely remain a slight seller's market through the end of year.
What does that mean?
That means that prices are not going to drop. They are going to remain stable. But, it does also mean that we aren't going to see the bidding wars that were ever-present in the first quarter of this year.
In April/May, we hit what I like to call "an unrealistic peak." Buyers were willing to throw more money than anyone could fathom because they had access to a low-interest mortgage rate. They had to make an insane offer to stand out as a clear winner from the 10's of competing offers. The property on Deerbrook selling for $2.36m and then the Peartree property selling for $2.3m were buyers needing to rise to the top of the offer heap...those sales prices are more than anyone in our community could have ever imagined for a tract home.
Those April/May prices are gone. Homes are now closer to the February sales prices - which are still amazing prices! But price reductions are quite common in today's market. There are fewer multiple offer situations (if any), and most homes are selling below their asking prices. This is a "normal" market.
The issue is that nobody has experienced a normal market in several years. It is hard to recall when housing was just ordinary. The key to selling your property in a "normal" market is to price your home at fair market value. Fair market value takes into consideration any upgrades you have (or haven't) made to the property and compares that to most recent sales. Buyers are looking for remodeled/upgraded homes - those are selling faster than homes that need updates.
Need help determining how your home compares? That is where I come in!
I don't merely market, list, and sell your home. I am a consultant who helps you understand your options, helps create a plan that accounts for your particular wants and needs and then executes the plan with a precision that exceeds your expectations.
Contact me now and get the best team in the business working for you!
See for yourself what is going on in the Canyon Crest market:
What's currently for sale?
Click here to see properties that are currently active


What properties are in escrow (under contract or pending)?
Currently, there are no properties in escrow
What properties have sold in the past 30 days?
Click here to see properties that have sold recently
What properties have sold in the past 6 months?
Click here to see the properties that sold in the past 180 days
Have questions?
Want more information?
Click on the envelope icon above to reach out via email or the phone icon to call directly